$200 From... To... -With Love
-
February 14, 2019 – April 6, 2019
Installation at Recess, Brooklyn, NY. 2019 Photos by Kris Graves
Annually, remittances total over $500 billion dollars. In many countries, remittances make up a large portion of their GDP; in 2016 10.5% in the Philippines, 20% in El Salvador, and 32% in Haiti. $200 From... To... -With Love attempts to make visible the impact a dollar could have on im/migrants' homelands.

While at Recess, I solicited receipts from visitors, im/migrants and non-im/migrants, for purchases in the US, of $200 and under. These receipts became the basis for a series of 35 collages depicting how that same amount can be spent on a commonly used food item in one of the 15 countries with the highest remittances flow from the US.


Collaborators and Organizations involved:
Angy Abreu, Zain Alan, Zenayda Bonilla, Emmy Catedral, Deva Estin, Laia Garcia, Tatiana Godoy, Agustin Indaco, Cecilia Lim, Sarah L. Lopez, Oscar Nuñez, Alex Rivera, Gabrielle Rucker, Stefan Ruiz, Center for Urban Pedagogy, The Center for Family Life, and Qualitas For Life.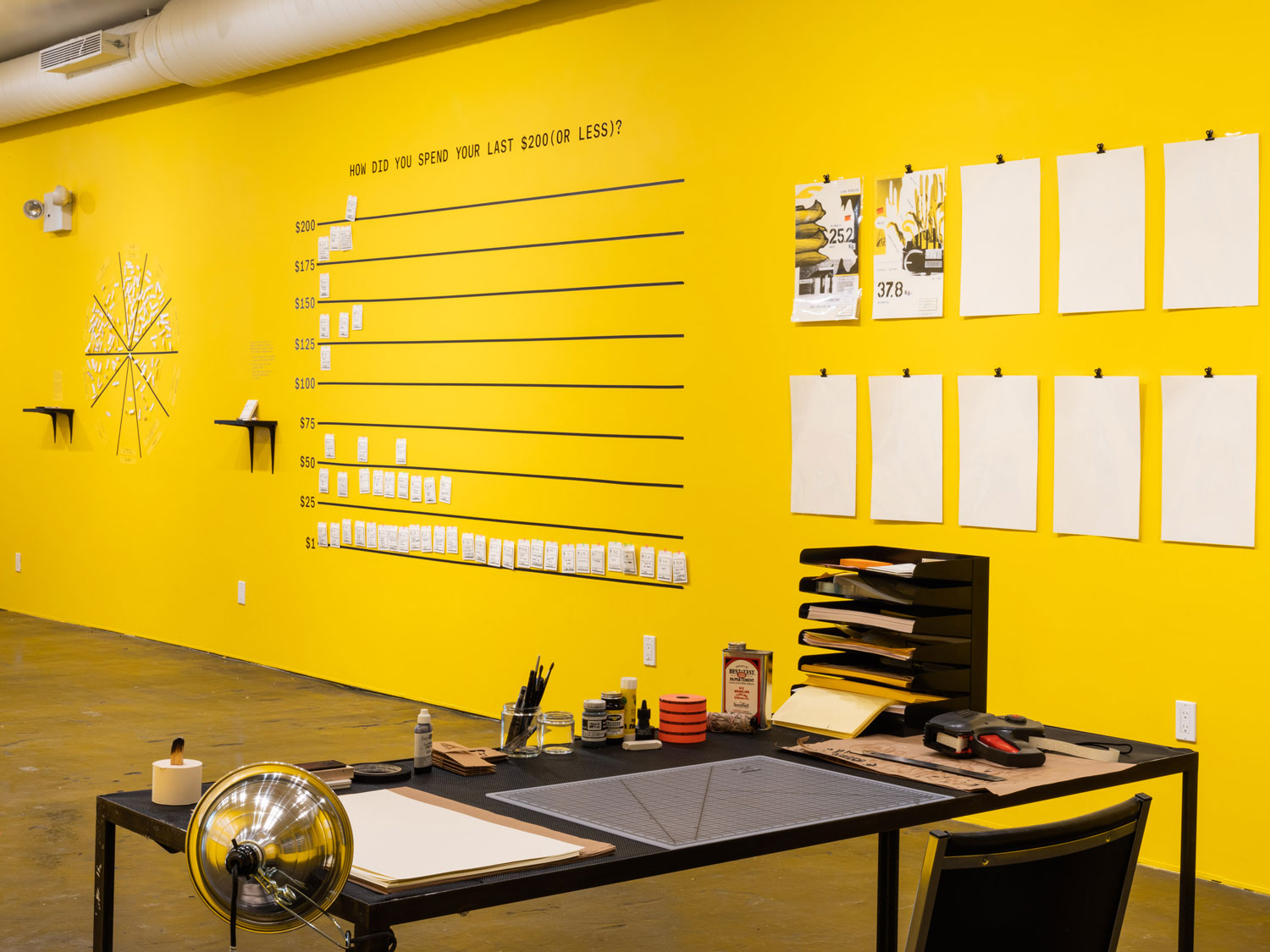 Full view installation, Recess, Brooklyn, NY. 2019
From Receipts
to Collages
Participants were invited to leave their receipt on the "receipt wall," in a pocket holder, along with their name, amount spent, and description of what they spent it on. As the project developed, collages were posted daily on the wall of the gallery.

Collages examples, 13 x 19 inches. 2019
Volvio Juanita Perfume and Relative Privilege Chart
As part of this installation, in collaboration with perfumer Tatiana Godoy, we created a scent inspired by my memory of the New York suitcase. We used Tide and Bounty detergents, NYC soil, and laundry drying sheets to replicate the smell. Additionally, I collaborated with Cecilia Lim and Deva Estin, organizers with Queens Hate Free Zone, in creating an ally workshop that used a Relative Privilege Chart to chart participant's privileges and how those privileges may be used to help folks in the im/migrant movement and community.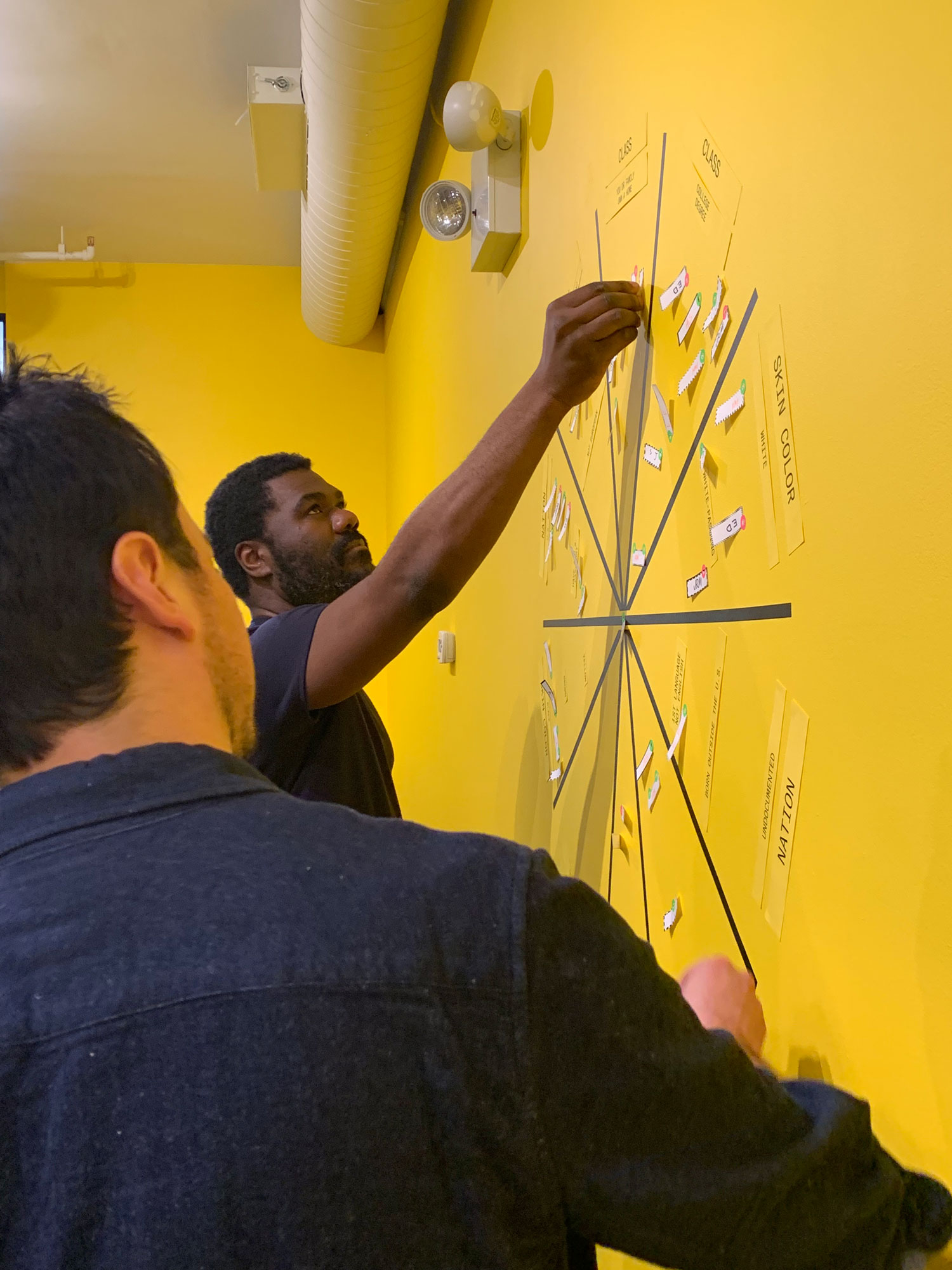 A simple sentence
in response.
While at Recess, I invited writers Laia Garcia and Gabrielle Rucker to visit the installation and create a simple sentence: the use of Subject + Verb + Adjective in response to the project. They had to collaborate on the sentence without any edits or suggestions from me. Read their conversation to come up with the sentence
here ︎︎︎
.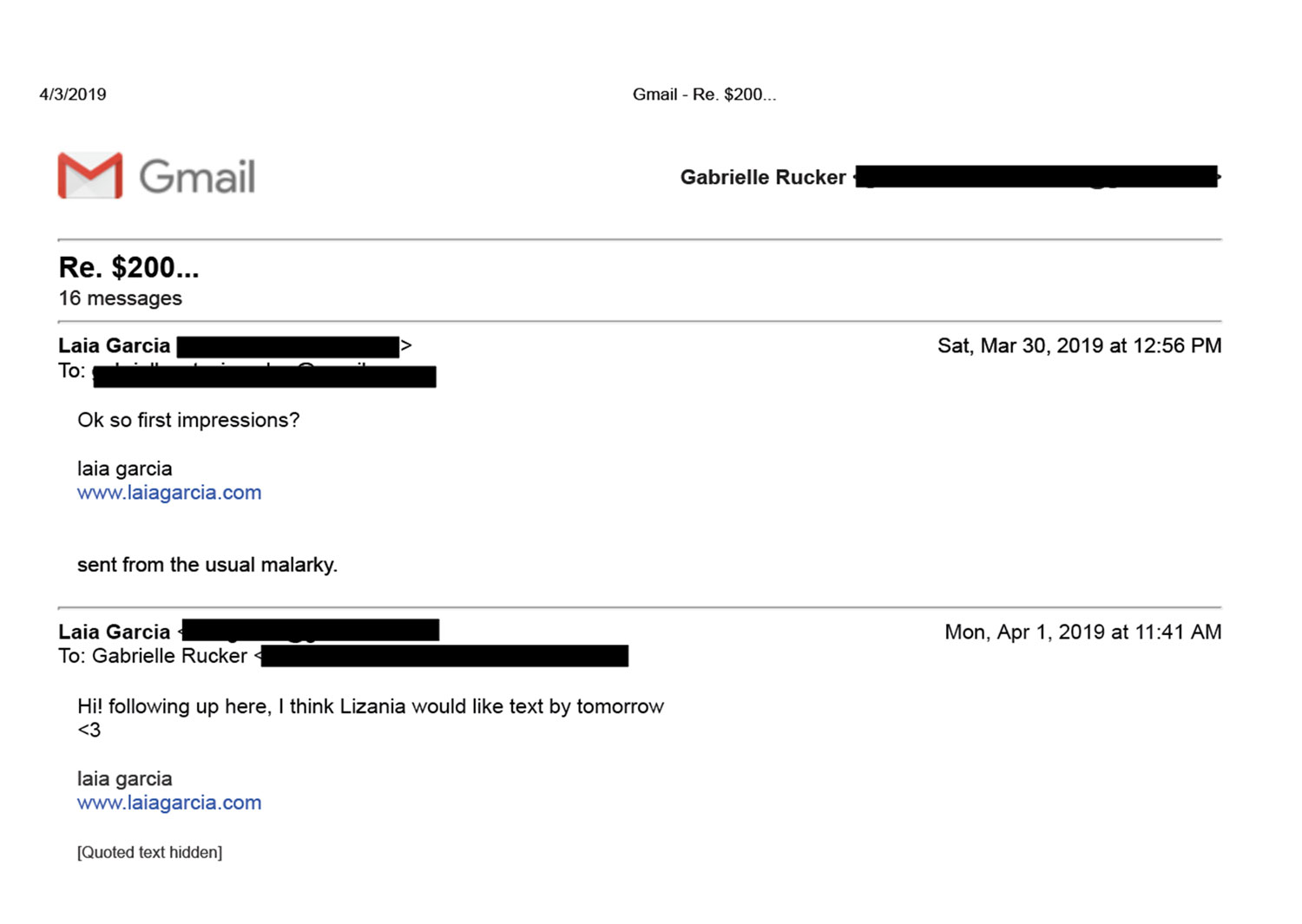 Is aid working as we'd hoped?
As an activation for the closing event, I collected receipts from the first 25 people who entered the gallery space in order to calculate and weigh the amount of rice one could buy in Haiti with the total amount of each receipt. I poured the rice into sacks, along with a printed cover with the following question: "Is aid working as we'd hope?" I mailed the sacks to the Washington D.C. office of the Director of USAID in Haiti.



In 2017, global development aid reached a new peak at $162 billion dollars. This is a fraction compared to the $500 billion dollars im/migrants send home annually, in remittances. In Haiti, remittances alone comprise 32.4% of Haiti's GDP. With this gesture and through the installation, I questioned the structures behind current models of international aid and generated a dialogue on the impact im/migrants have in alleviating systemic poverty in their home countries.

Recess Critical Writing program commissions emerging writers to pursue the underlying themes and ideas that inform individual
Session
projects, initiating meaningful exchanges between artists and writers and facilitating the mutual production of new work.